Paula Fouce
Producer & Director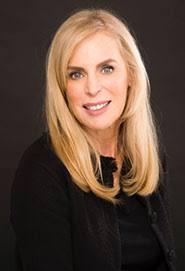 Paula produced and directed The Dark Hobby, about how fish species, the reef and ocean are affected by the aquarium trade. She produced No Asylum: The Untold Chapter of Anne Frank's Story, (PBS stations) based on recently discovered letters of Otto Frank, Anne Frank's father, detailing his desperate quest to obtain visas to save his family from the Holocaust. No Asylum was screened at United Nations headquarters in Geneva in 2018 to commemorate International Holocaust Remembrance Day.
She co-directed with Academy Award nominee William Haugse, the documentary film, Song of the Dunes: Search for the Original Gypsies (PBS stations). Paula directed and produced the award winning Not in God's Name: In Search of Tolerance with the Dalai Lama, (PBS stations) which screened through the Foundation for Universal Responsibility supported by funding from the Dalai Lama's Nobel Peace Prize. She wrote the companion book Not in God's Name, featuring an interview with Mother Teresa. Paula also directed and produced the theatrically released Naked In Ashes, a critically acclaimed feature documentary on the Yogis of India. Paula directed and produced, Origins of Yoga: Quest for the Spiritual, and co-authored the book, Shiva (1996, White Orchid Press). She produced Tsigan: The Gypsy Poem, a live multi-media theatrical performance co-sponsored by the USC Shoah Foundation.
Paula was Vice President of KRCA TV, a television station in Los Angeles from 1990 -1997 (now under new management). She is President of Paradise Filmworks International, and served as Co-Chair of the Southern Asian Art Council at the Los Angeles County Museum of Art.